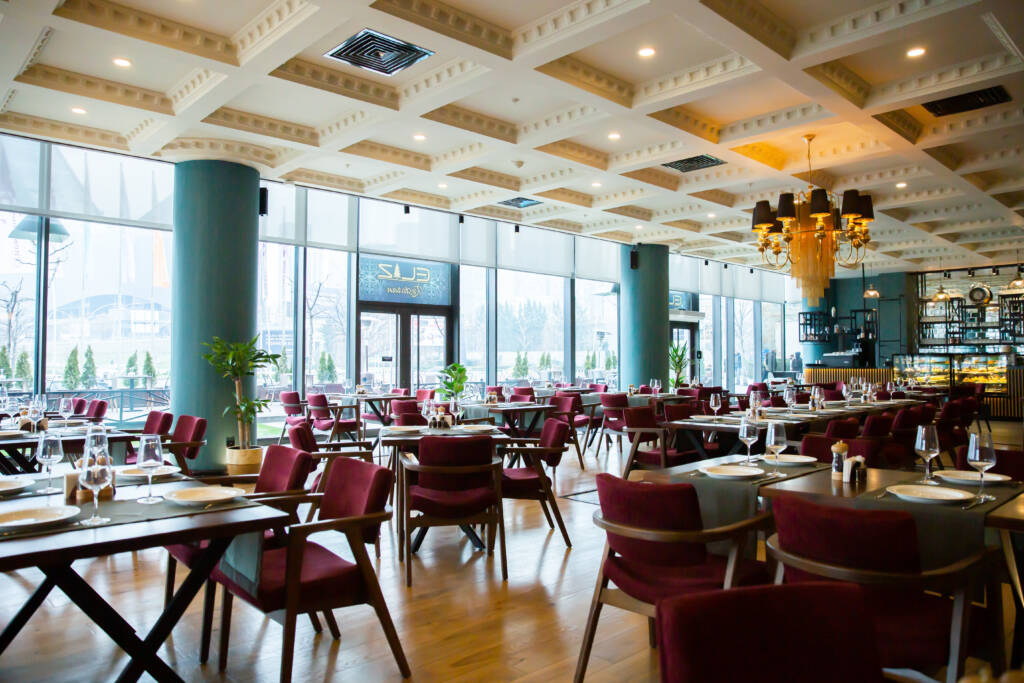 In order to provide the best service and presentation to its customers, it has aimed to bring a different perspective by going beyond the traditional kebab concept in the center of Ankara. As a concept restaurant, ATO CONGRESSIUM has started to host its guests with its delicious and rich menu content.
Working with a professional team from the purchasing to the preparation of the products, Eliz Restaurant aims for all guests to feel the superior service and quality. Located in the heart of the city, Eliz Restaurant is in a perfect location for business lunches, private meals, lunch and dinner. Although it is located in the center, you can easily have private conversations with its structure that offers you privacy.
You can feel special in our lodges with different decorations and have a pleasant time with your loved ones. With the advantage of having both indoor and outdoor areas, we will be happy to host you as a guest with our friendly staff throughout all four seasons.