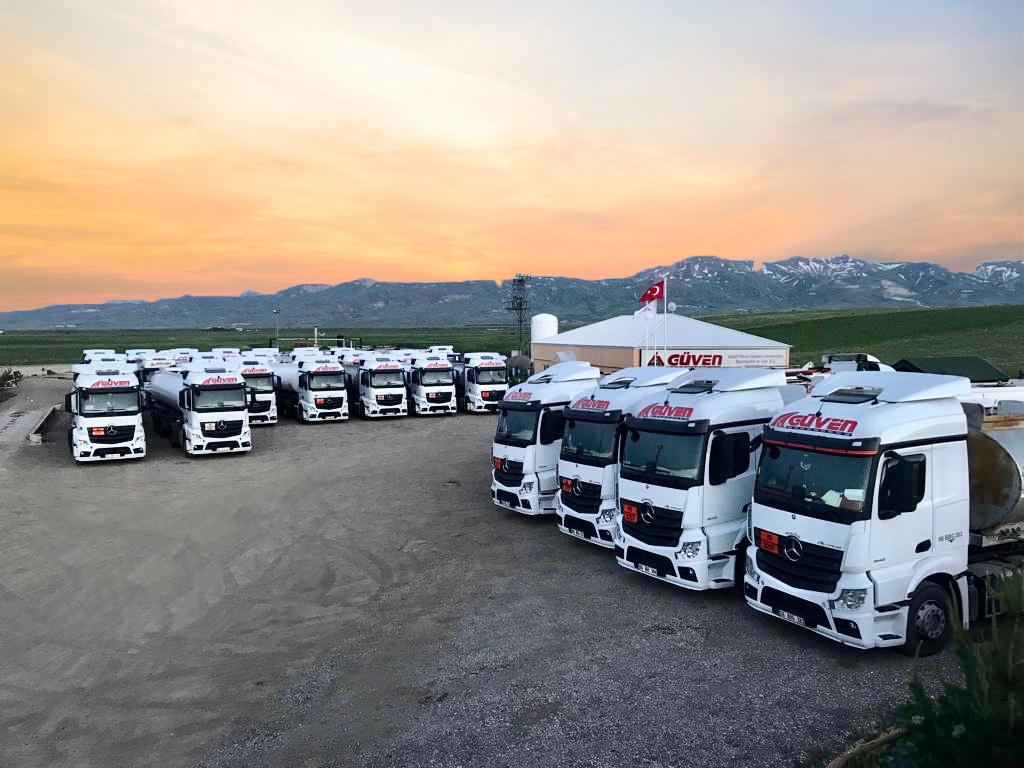 Güven Logistics works with many companies by focusing on customer satisfaction. Adding strength to our strength, Güven Logistics provides logistic support to valuable projects such as 3 Airports, Northern Marmara Highway, Sabiha Gökçen Airport and Petkim.
Güven Logistics, which is among the important organizations of the logistics sector, has expert staff in its field and its own large vehicle fleet. Our logistics company, which was established with the experience and knowledge of Güven Holding and continues on its way with confident steps, provides services all over Turkey and makes great contributions to our country's economy.
Güven logistics undertakes the relevant capacity utilization planning and logistics planning at customer sites and optimizes fleet utilization.
We allocate a fleet for our customers for their private use, and we also allocate additional, qualified personnel and equipment to meet heavy orders. This allows our customers to concentrate on their core business, while providing secure, agile and reliable support for their dynamic market growth.